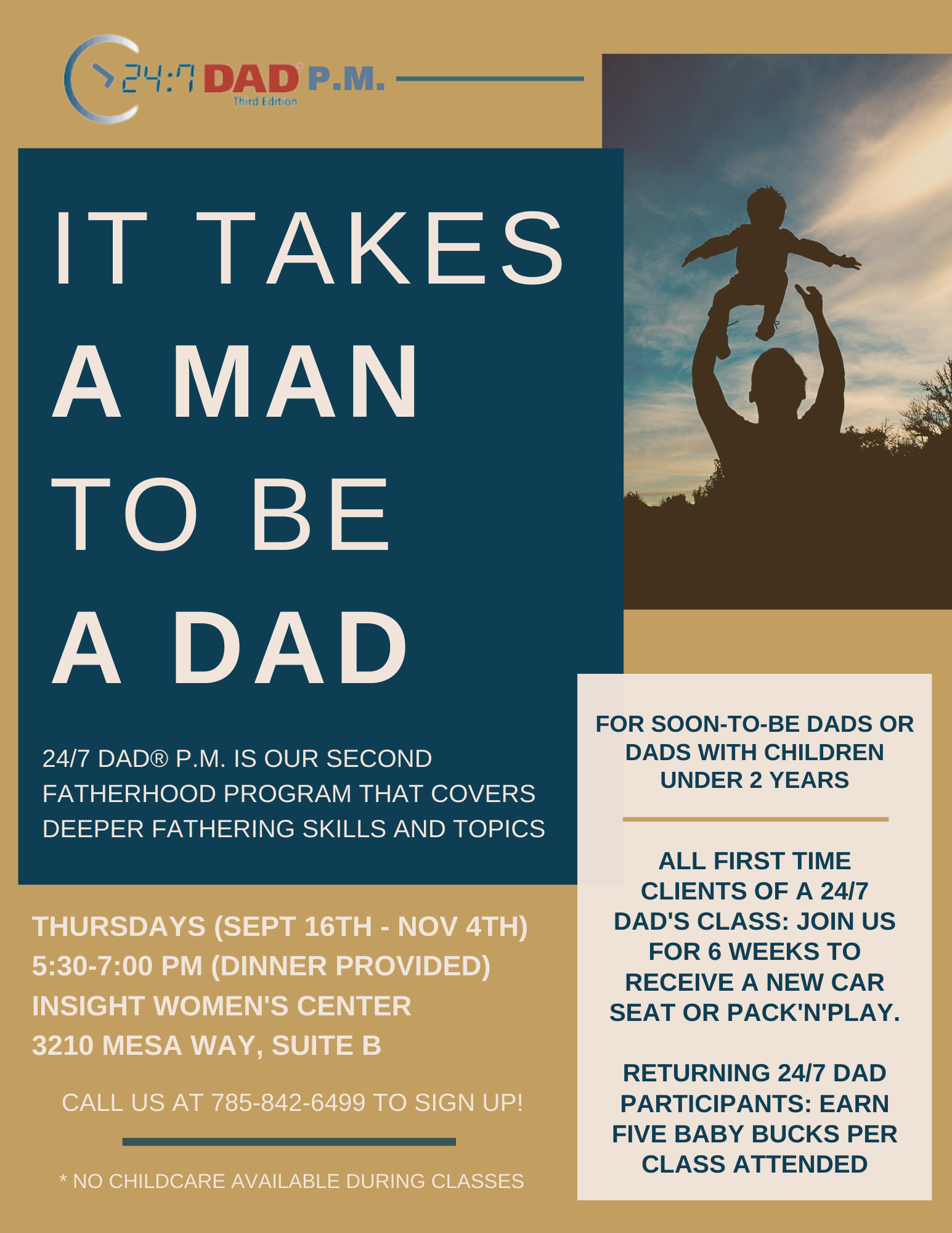 We are excited to offer another session of our Fatherhood Program, starting Thursday, September 16th.
This eight-week fatherhood curriculum, 24/7 Dad® P.M. is an evidence-based flagship program from the National Fatherhood Initiative's® used to train fathers to be involved, responsible, and committed 24 hours a day, seven days a week.  The P.M. program covers deeper fathering skills and topics and builds off what was learned in the A.M. class.
First time 24/7 Dad's Class Participants are welcome! Join us for six weeks to receive a new car seat or pack'n'play.
Returning 24/7 Dad's Participants: Earn five baby bucks per class attended.
Call the office at Insight Women's Center
(785-842-6499) to register!
Spots are limited, so sign up soon!
* Childcare is not available*
"No matter where you are in your prayer life, you can grow. Build a solid foundation for a life of prayer that is rooted and grounded in Him.Most often described as life-changing, this eight-week study has proven effective in helping thousands of people to deepen their personal relationship with God. The daily devotionals and weekly videos focus on what Jesus taught about prayer."
To RSVP for this class call 785-842-6499 or email info@insightlawrence.org