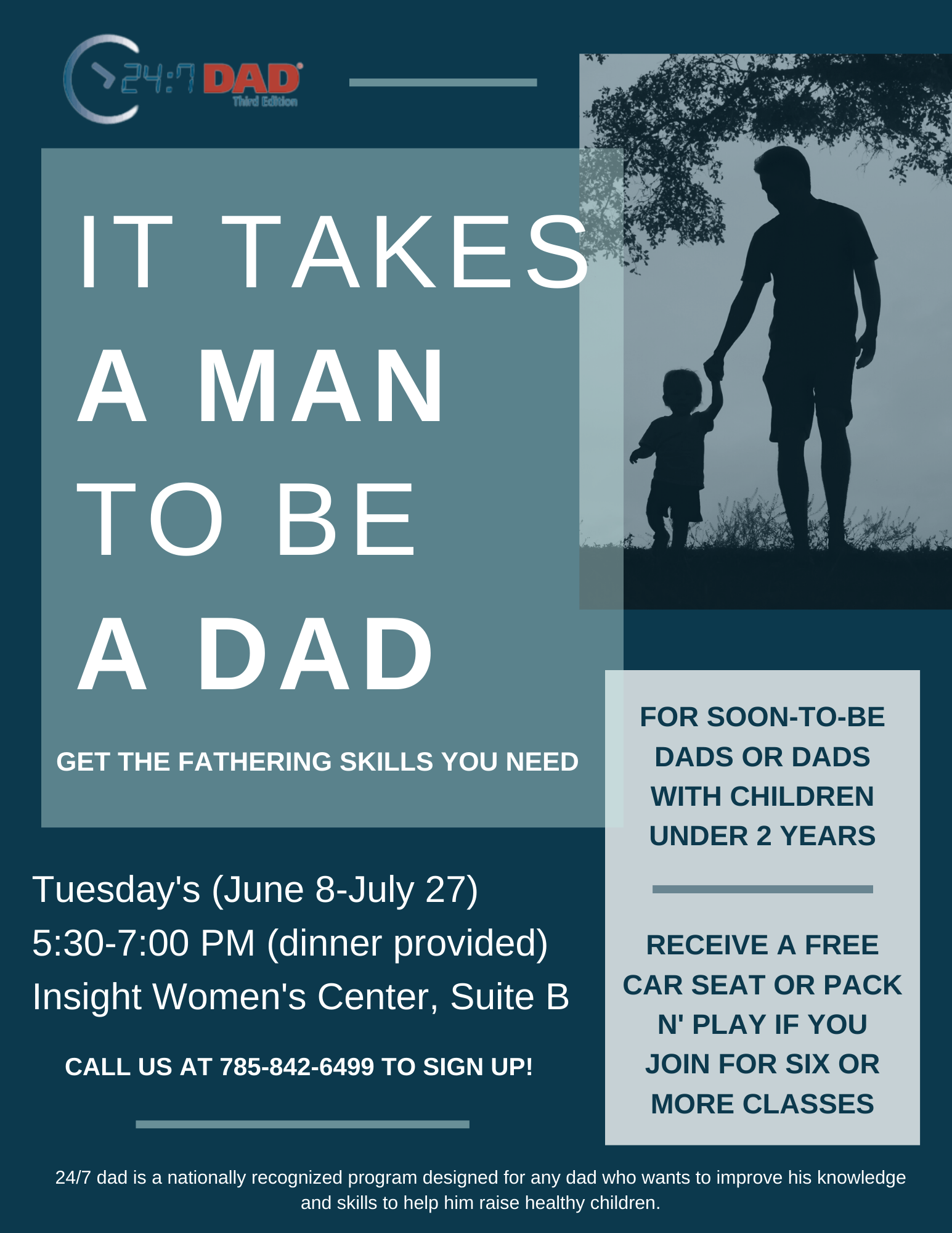 We are excited to offer another session of our Fatherhood Program, starting Tuesday, June 8th-July 27th. This eight-week fatherhood curriculum, 24/7 Dad® is an evidence-based flagship program from the National Fatherhood Initiative's® used to train fathers to be involved, responsible, and committed 24 hours a day, seven days a week. 
This FREE class, lead by men, is a fun and engaging hour and a half, complete with a meal every week. Those who attend six or more classes have the opportunity to earn a Pack N' Play or a car seat! So they not only get fatherhood knowledge, mentors that become friends, delicious meals every week, and a practical item that can bless their family. 
Call the office at Insight Women's Center
(785-842-6499) to register!
Spots are limited, so sign up soon!