Family Life Radio 
Ultimate Baby Shower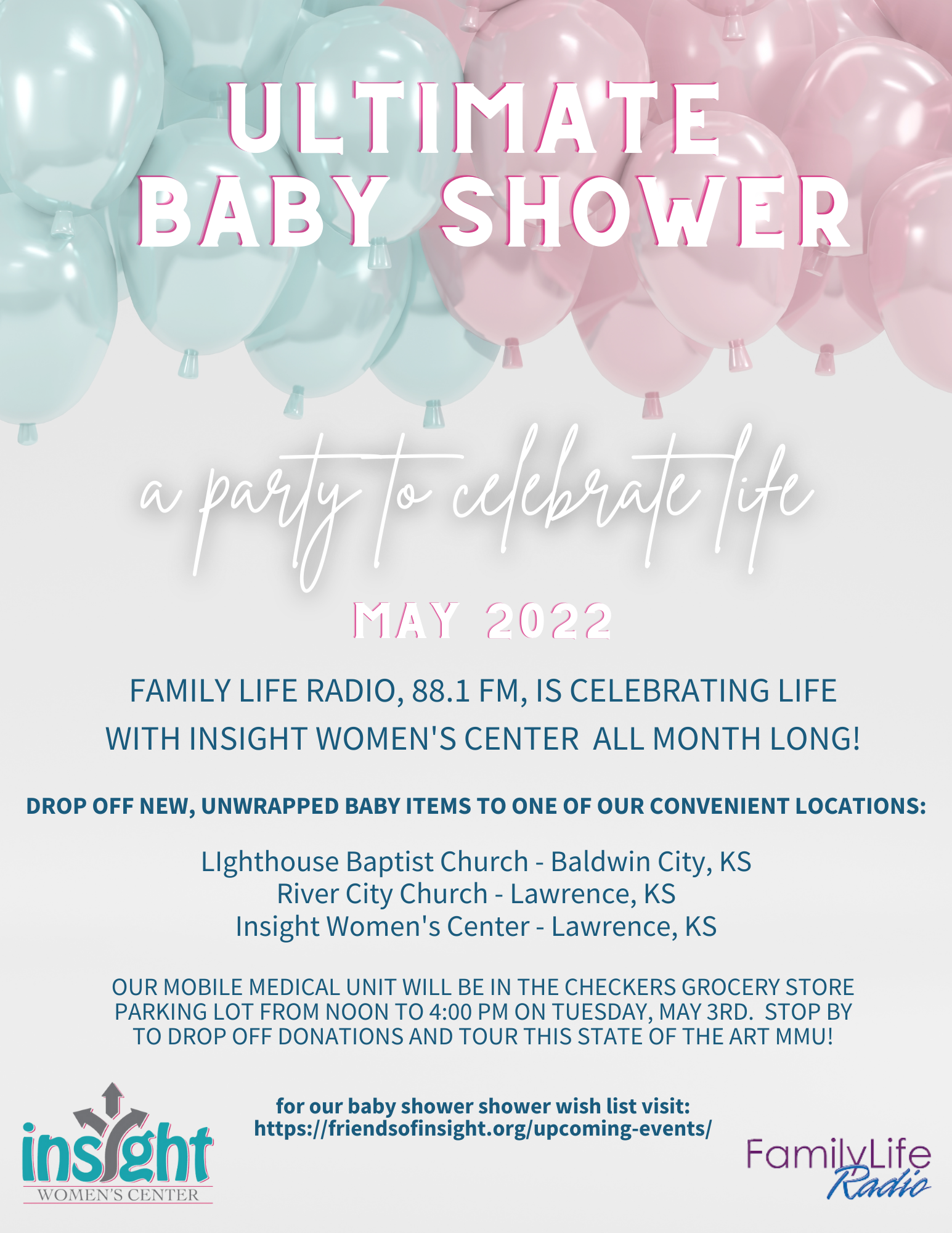 We are so honored and excited that Family Life Radio (88.1 FM) has once again selected Insight Women's Center as their local recipient for this year's Ultimate Baby Shower!
Throughout the month of May, while you're listening to your favorite tunes, you'll also hear FLR 88.1 FM promoting IWC and directing people to our baby supplies drop-off locations.
Special thanks to
River City
and
Lighthouse Baptist Church
for serving as drop-off locations!
Help us celebrate LIFE by attending our Ultimate Baby Shower Party! Stop by and drop off your baby donations to Cram the Crib.
Ultimate Baby Shower Party!
Tuesday, May 3rd, noon – 4:00 pm
3001 Louisiana
Lawrence KS
Stop by our Mobile Medical Unit in the Checkers grocery store parking lot to tour this state of the art MMU and enjoy the party – complete with music, prizes, & cupcakes!  
Diapers sizes 4,5,& 6, Pull-ups (boy 4T,5T), Pajamas (9-24 mo), Spring jackets (12 mo-4T), Dr. Brown bottles, baby wash, diaper bags, crib & pack n play sheets, and brand new car seats & strollers. 
Abanon | Abortion Anonymous
Support After Abortion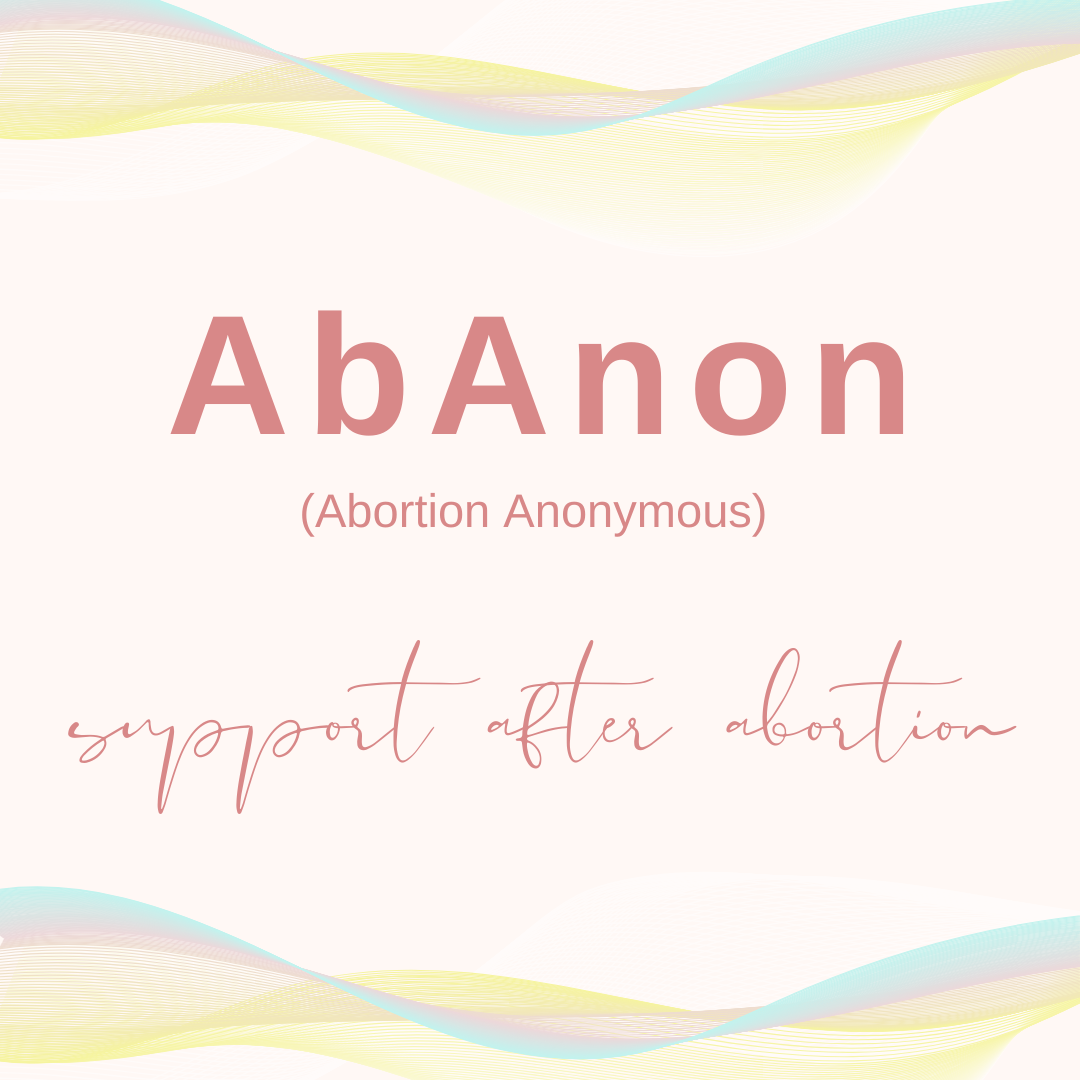 AbAnon is a free & confidential eight-week healing program offered by Insight Women's Center to those who have experienced emotional trauma after an abortion. These groups are led by experienced, trained facilitators who understand the effects this trauma can take on relationships, mental health and the well-being of each participant.
Sign up here to receive more information about our 8-week AbAnon Classes and weekend retreats or call 785-842-6499.
The first 8-week session begins the first week of April. The next weekend retreat will be held in June 2022.
Even though we were all children once, we forget how innocently and simply our kids see the world. What changes that? For many, it's shame. Shame doesn't leave marks; it doesn't leave bruises; you don't even know you have it. And yet, it shapes our lives and the lives of our children. But you can break the bonds of shame by learning what it looks like and how it affects a child. Raise confident kids who understand their value and worth and grow in yours too with Parenting Without Shame! 
Contact us at the center (785)842-6499 to register for this free class!
24:7 Dad | Fatherhood Program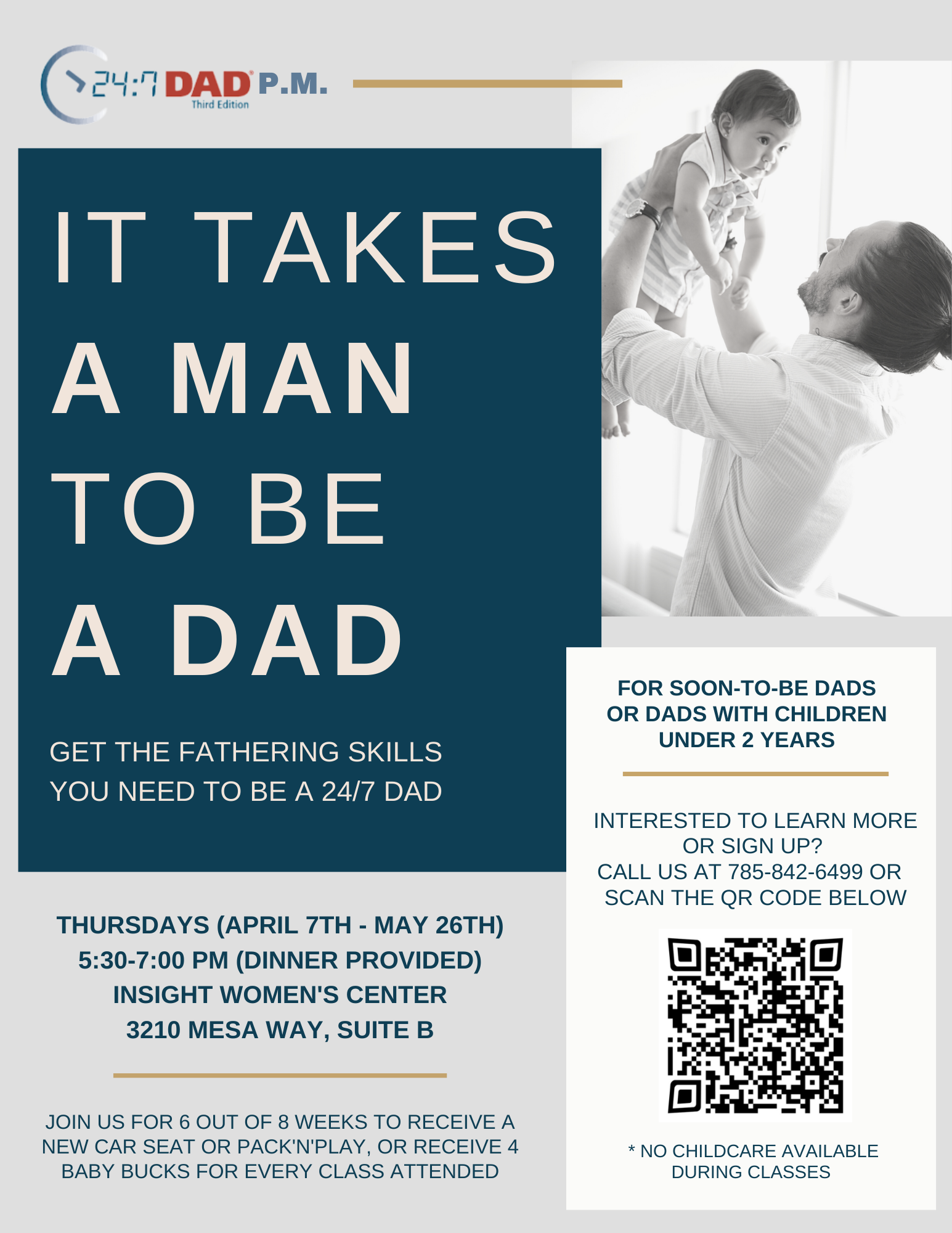 Contact us at the center (785)842-6499 to register for this free class!